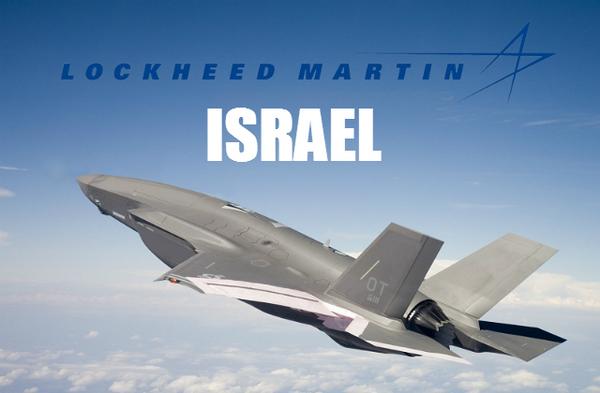 TEL AVIV (IBD) — Lockheed Martin Corp., the world's largest defense contractor by sales, has formed a technology-focused Israeli subsidiary as it seeks to win new defense contracts in the country, a company executive said.

The Israeli arm of the company, Lockheed Martin Israel Ltd., will focus on cybersecurity, enterprise information technology, data centers, mobile, analytics and cloud, said Haden Land, vice president of research and technology for Lockheed Martin.

More...
BE'ER SHEVA, Israel, April 9, 2014 – Lockheed Martin [NYSE: LMT] Chairman, President and CEO Marillyn Hewson officially opened our newest office in Israel today to support the Corporation's growing presence in that important country. The new office further demonstrates the Corporation's commitment to supporting the Israeli Defense Force and their "Move to the South" campaign.

Former Israeli Air Force Brig. Gen. Shelly Gotman was recently appointed as managing director of Israel for the company's Information Systems & Global Solutions (IS&GS) business and will lead the office. Lockheed Martin's IS&GS business has been the number one provider of information technology solutions and services to the U.S. government for the past 19 years. It has been growing its international presence with major operations in the United Kingdom, Europe, and Australia. Current IS&GS customers include NATO; British air traffic management organization NATS; the Australian Tax office; and the United Kingdom Ministry of Justice.

[...]

The opening of our Lockheed Martin office here in Be'er Sheva is a demonstration of our commitment to supporting the Israeli Defense Force's "Move to the South" strategy. Establishing this office is also an important step in the establishment of Lockheed Martin in Israel.

We are investing here and building our local team to ensure we have the resources required to support our valued customers and trusted partners in Israel. In fact, Joshua (Shani) introduced Shelly Gotman who has just joined the Lockheed Martin team as our new Director of Information Systems & Global Solutions office here, in Be'er Sheva.

Shelly is a former fighter pilot and was a Brigadier General in the Israeli Air Force and we are proud to have him on our team.

More...