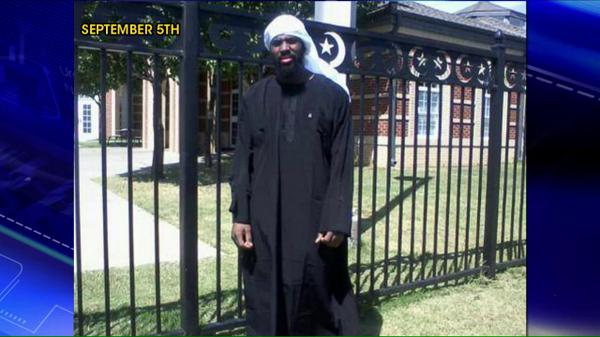 MOORE — The executive director of the Council on American-Islamic Relations-Oklahoma (CAIR) said he didn't know where murder suspect Alton Alexander Nolen learned about Islam.
My guess is at the local mosque. But it's just a wild speculation.
Adam Soltani said he didn't know if Nolen was a member of an Oklahoma mosque. It's also not clear how long ago Nolen converted, though officials and co-workers described it as recently.

Department of Corrections records show that as far back as 2013, Nolen had a chest tattoo reading "As-Salaamu Ataikum," a misspelling of an Arabic phrase, which translates to "Peace be upon you." He also has a chest tattoo of Jesus and arm tattoos of "RIP Lil Kris, Judah" and praying hands on his arms.

Sources close to the investigation said Nolen adopted the online persona of "Jah'Keem Yisreal," a phrase that the Washington, D.C.-based Council on American-Islamic Relations leaders said has no meaning in the Arabic language. Muslim leaders said it was odd that someone proclaiming themselves as Muslim would adopt a name so close to Hebrew.

"I can't imagine any Muslim taking a Hebrew name," said Ibrahim Hooper, national communications director for CAIR.
Newsflash, Ibrahim — Adam is a Hebrew name. And what about the name you chose for yourself, Ibrahim? Sounds suspiciously close to the Hebrew name Abraham.
Nolen's purported Facebook page contains rants about the end of days and "the day of judgment" and contains a prominent photo of jihadists carrying rocket launchers and guns.

More...
The media is doing a travyon martin to Okla beheader. Here is most up 2 date photo..get the msg out #2A #WAARMedia pic.twitter.com/sQGe2YCVfL
— Wayne Dupree ★彡 (@WayneDupreeShow) September 28, 2014