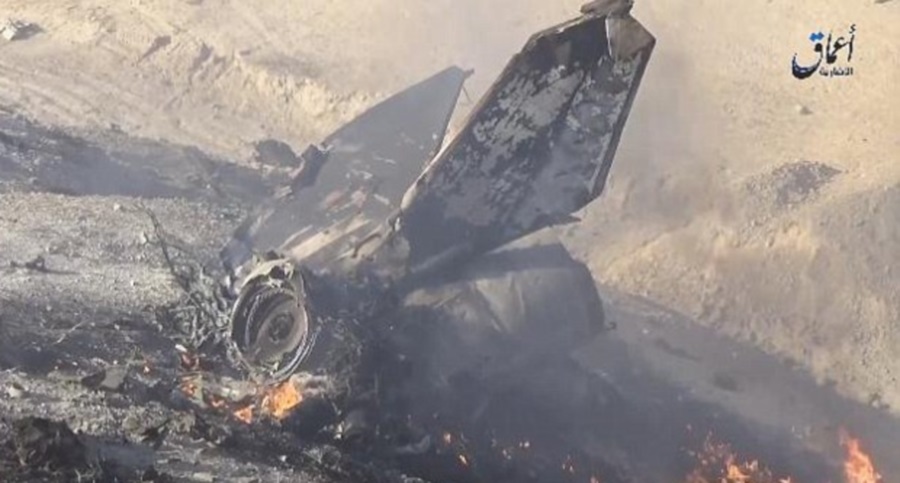 (IBT) Islamic State (Isis) militants shot down a fighter plane and then crucified the pilot and placed a model jet above his head. The jihadists say they shot down a jet, believed to have belonged to Syrian President Bashar al-Assad's Syrian air force on Thursday 14 July near the eastern city of Deir ez-Zor, which sits on the Iraqi border.

The Daesh (Isis) mouthpiece, Amaq, released video footage showing the remnants of the downed Mig 23 scattered across a stretch of barren rocky ground in their self-proclaimed caliphate. They claimed that the jet had carried out bombings on IS positions.

The video then showed a dead pilot, still in military uniform and white helmet, then hung him on display in the street — attached to a crucifix. To mock the dead man they hung a model plane above his head with the black IS Tawheed on the rear of the model aircraft.

More...