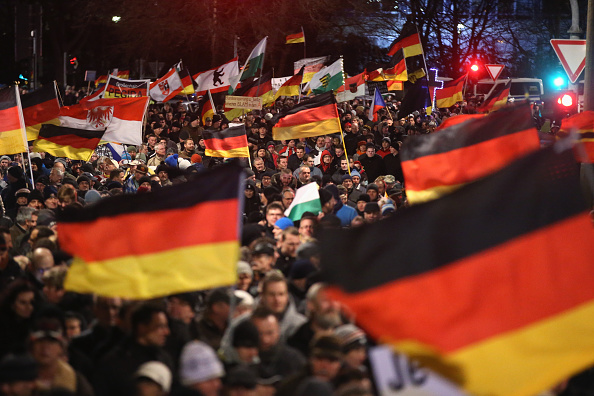 (Reuters) Some 25,000 anti-Islamist protesters marched through the streets of Dresden on Monday, police said, the biggest number so far since a new grassroots movement known as PEGIDA, or Patriotic Europeans Against the Islamization of the West, began organizing weekly gatherings in the eastern German city.

Dressed in black and holding banners with anti-immigration slogans, the protesters marched through the streets of Dresden as police and anti-PEGIDA demonstrators looked on.

The rally took place amid calls from politicians to cancel the march and after German Chancellor Angela Merkel said that Islam belonged to Germany, during a meeting with the Turkish prime minister in Berlin, in a clear repudiation of ongoing anti-immigration marches.

Merkel is due to take take part in a vigil on Tuesday at the Brandenburg Gate in the German capital, organized by a Muslim group to remember the victims of Islamist militant attacks in France.