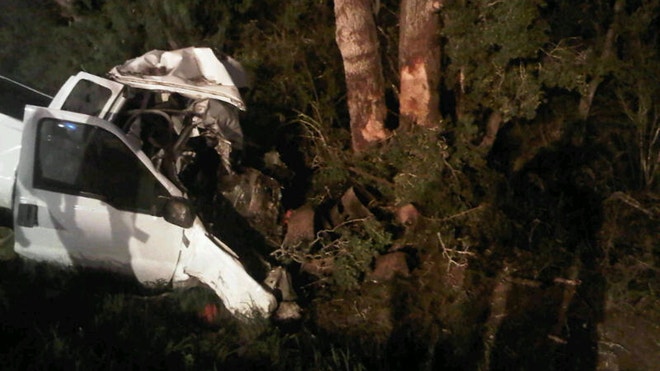 GOLIAD, Texas (AP) – A pickup truck overloaded with passengers veered off a highway and crashed into trees in rural South Texas, killing at least 13 people and leaving 10 injured, authorities said.

Gerald Bryant, a spokesman for the Texas Department of Public Safety, said the 23 passengers, were crammed inside the truck's cab and bed, including at least two young children whom he saw among the dead after the Sunday evening crash.

"This is the most people I've seen in any passenger vehicle, and I've been an officer for 38 years," Bryant said, referring to the chaotic scene in Goliad County.

More...