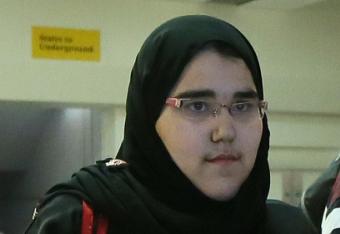 LONDON (AP) – A female judo fighter from Saudi Arabia will be allowed to compete in the Olympics wearing a form of headscarf after a compromise was reached that respects the "cultural sensitivity" of the Muslim kingdom.

Judo officials had previously said they would not let Wojdan Ali Seraj Abdulrahim Shahrkhani compete in a headscarf because it was against the principles of the sport and raised safety concerns.

But an agreement was reached after several days of IOC-brokered talks between the International Judo Federation and the Saudi Olympic Committee that clears the way for her to compete Friday in the heavyweight division.

"They have a solution that works for both parties, all parties involved,"' International Olympic Committee spokesman Mark Adams said. "The athlete will compete."

The agreement was later formally announced in a joint statement by the judo federation and the Saudi committee.

"Working with the IOC, a proposal was approved by all parties," the statement said. "The solution agreed guarantees a good balance between safety and cultural considerations."

Ali Seraj Abdulrahim Shahrkhani, the judoka's father, declined to describe what changes -- if any -- will be made to his daughter's head cover for the competition.

More...