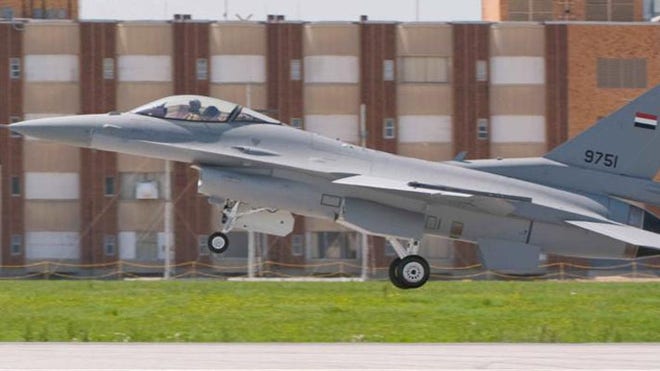 (Fox News) Key lawmakers expressing concerns about the Obama administration's plan to send 20 F-16 fighter jets to Egypt, where new President Mohamed Morsi's allegiances are as uncertain as his grip on power.

Under a foreign aid deal signed in 2010, when Morsi's U.S.-friendly predecessor Hosni Mubarak was in charge, the U.S. is giving the planes to Egypt's air force, which already has more than 200 of the aircraft. The first four jets are to be delivered beginning Jan. 22, a source at the naval air base in Fort Worth, where the planes have been undergoing testing, told FoxNews.com. But the $213 million gift is raising questions on Capitol Hill as Morsi is under fire for trying to seize dictatorial powers and allegedly siccing thugs and rapists on protesters.

Florida Rep.Vern Buchanan, who recently called for ending foreign aid to Egypt altogether, said the Muslim Brotherhood-backed Morsi government has been sending increasingly troubling signals to Washington, and giving it state-of-the-art fighter jets is a dangerous idea.

"American tax dollars must not be used to aid and abet any dictatorial regime that stands with terrorists," Buchanan said.

Rep. Mac Thornberry, (R-Texas), vice chairman of the House Armed Services Committee, told FoxNews.com Egypt is a wild card under Morsi.

"At this point, we don't know where Egypt is headed," Thornberry said. "We should be cautious about driving them away, but we should also be cautious about the arms we provide."

More...